Student Engagement - Mentoring Resources
Learn more about Success Mentoring with these Activities and Resources!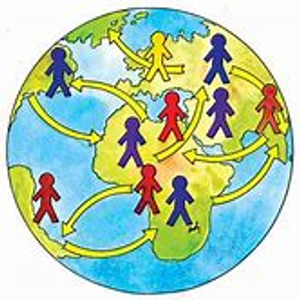 Activities
Explore these ideas for different activities 
to do with your mentee.  
Mentoring Resources
Black Lives Matter in School
Resources for promoting Black lives in schools
Creativity
The 
Lulu and Leo Fund
, is an incredible non-profit that helps children and families develop confidence and resilience through creative practice. Their 
Choose Creativity 
curriculum offers activities to foster creativity and confidence. Check out their work on their 
website
 and learn more about their 
10 principles of creativity here
.
End of the Year Strategies
Some of the best ways to develop trust in a relationship are through caring and listening. In 
Zaretta Hammond's 
Culturally Responsive Teaching and the Brain
, she writes:
"You can try to speed the trust-building process, but feeling

connected grows slowly and requires time for people to get to know each other. It happens in those small day-to-day interactions as students comes into the classroom, when you pass [them] in the hallway or on the playground. It happens in the quiet exchanges we have with a student during an activity 

or with our subtle body language, whether it's a head nod, [or] a quick smile from across the room […] Students will begin to feel cared for when they recognize and experience familiar forms of affection and nurturing" (77).

Source: Zaretta Hammond, Culturally Responsive Teaching and the Brain: Promoting Authentic Engagement and Rigor Among Culturally and Linguistically Diverse Students. Thousand Oaks, CA: Corwin, 2015.



Explore Culturally Responsive Teaching (CRT) and Hammond's work further at her website
here
.
Supporting LGBTQ+ Students